Many people nowadays are looking for a unique hotel experience, something really special in ambience, atmosphere, luxury and in service. A good example of this exclusive hotel concept is the boutique hotel. To be classified as a boutique hotel there are many factors to consider.
Special Features of a Boutique Hotel
Standing out of the crowd is the pursuit of every hotel owner.
To achieve this, the main goal is to attract many clients with stunning, practical and high-quality designs and impress them during their stay to make them come back.
A boutique hotel is designed to create a lasting memory for its guests.
It is a small luxury and stylish hotel in a trendy location offering its customers a really great experience.
Boutique Hotels are characterised by their individual design, special appearance and vibe, often in a themed setting, and their wide range of personalised services.
Due to the low number of rooms they provide clients with an upscale intimate experience, yet usually situated in a popular location like the city centre or a main shopping mall.
Thus this type of hotels offer real value for money.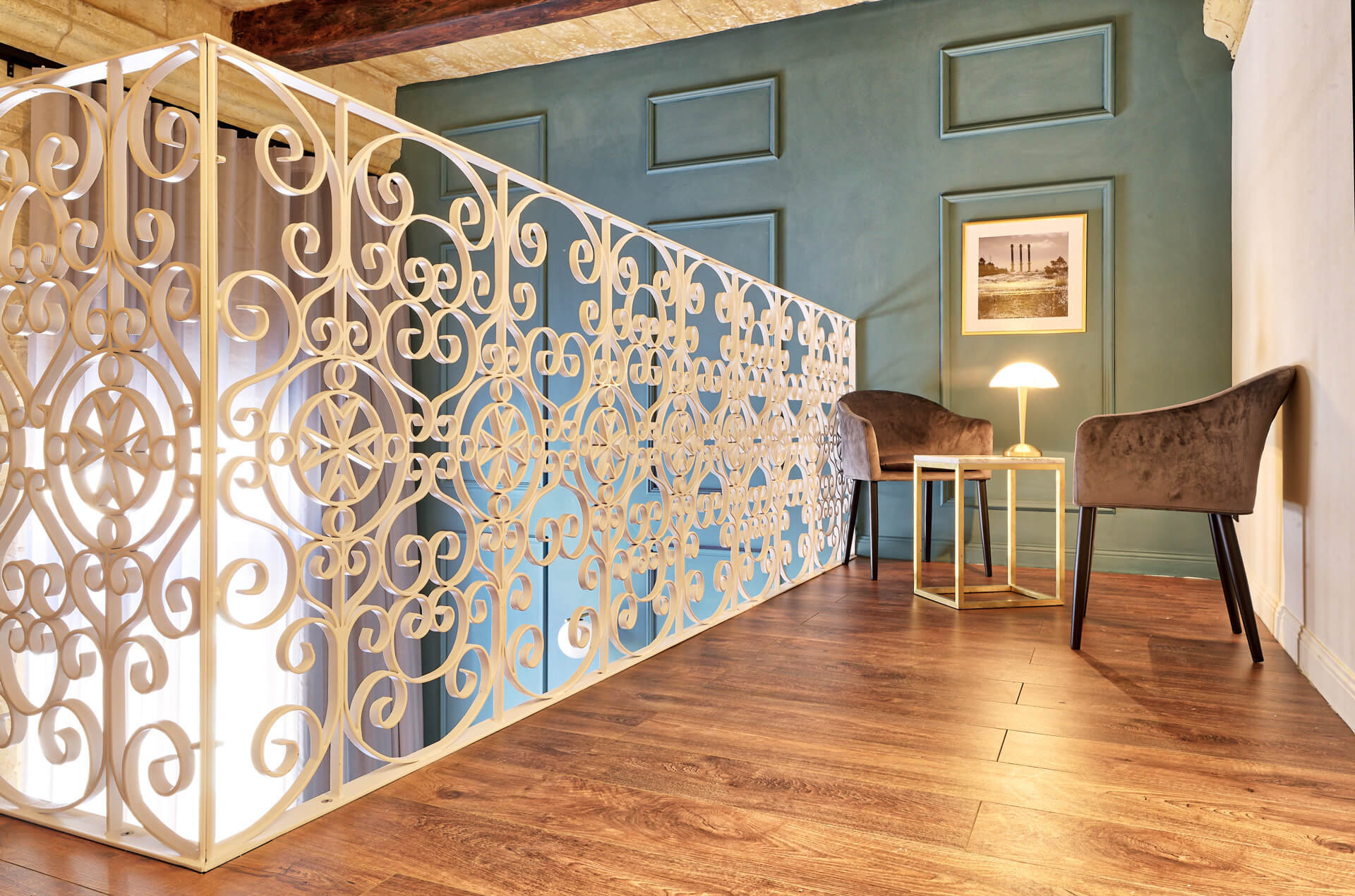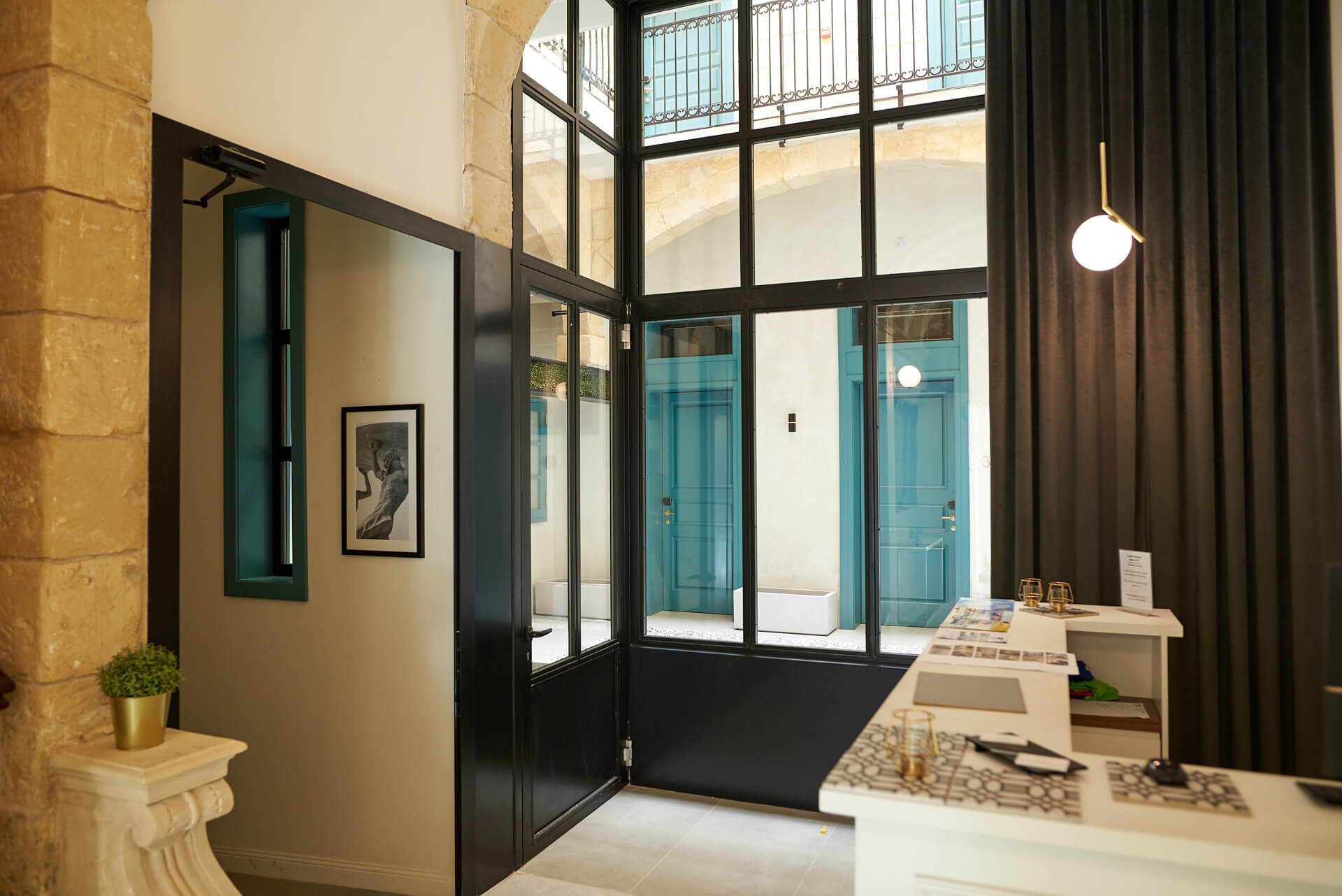 Interior and Exterior Design of Boutique Hotels in Harmony
A boutique hotel is a unique hotel concept, designed around a distinctive feature such as a location or building. A building can be prestigious or remarkable in its size, in its architecture, in its history or in its grandeur. Finding an optimal balance between quality, comfort, luxury and durability and creating a concept giving clients a unique and memorable experience is the key.
This requires a harmonious concept of interior and exterior architecture. The challenge here is to manage creating an appealing and functional space but stick to a certain budget. That makes it sometimes necessary to go from high to a bit lower end, but still getting a nice value, so even with a lower budget not losing the "wow" around the space that has been built up with less expensive items – something that stands out.
Very important is, whether you want to build a new hotel or revamp an old existing one with entire branding and furniture, that consideration is taken around the modern times expectations of the clientele.
Design Hub Studio Helps you Realise your Boutique Hotel
Design Hub Studio has been successful in hotel design for years. Our expertise and knowledge in this field enables us to create a customised overall concept for your boutique hotel project.
We concentrate our design on the brand identity, quality of materials, comfort and luxury and will create the stunning factors your clients enjoy and will remember.
For example, focusing on Malta, we would choose an eclectic existing building and change its use to a fashionable hotel with a one-of-a-kind fitout and extensive services. We would look for a prestigious building, in its size, in its glamour, in its architecture, in its features, or in its history and revive it into a modern-day version. It's important to keep the existing distinct features and wow-elements.
With a modern version boutique hotel, our focus would not be on the building itself but on offering the clients a different experience such as a special story behind the building.
Also, a non-hotel-looking building can be classified as a boutique hotel when each room in the building is built around its own concept. Buildings like palaces or very old stately homes could be considered for this. Picking out the existing prominent factors already existing in the building and enhancing them in different areas for different reasons, would be our main objective in this case.
Entrust us with the planning, design and execution of your hotel project, Design Hub Studio will ensure that your guests will find a pleasing and exceptional place.
For more information about boutique hotel design contact us now!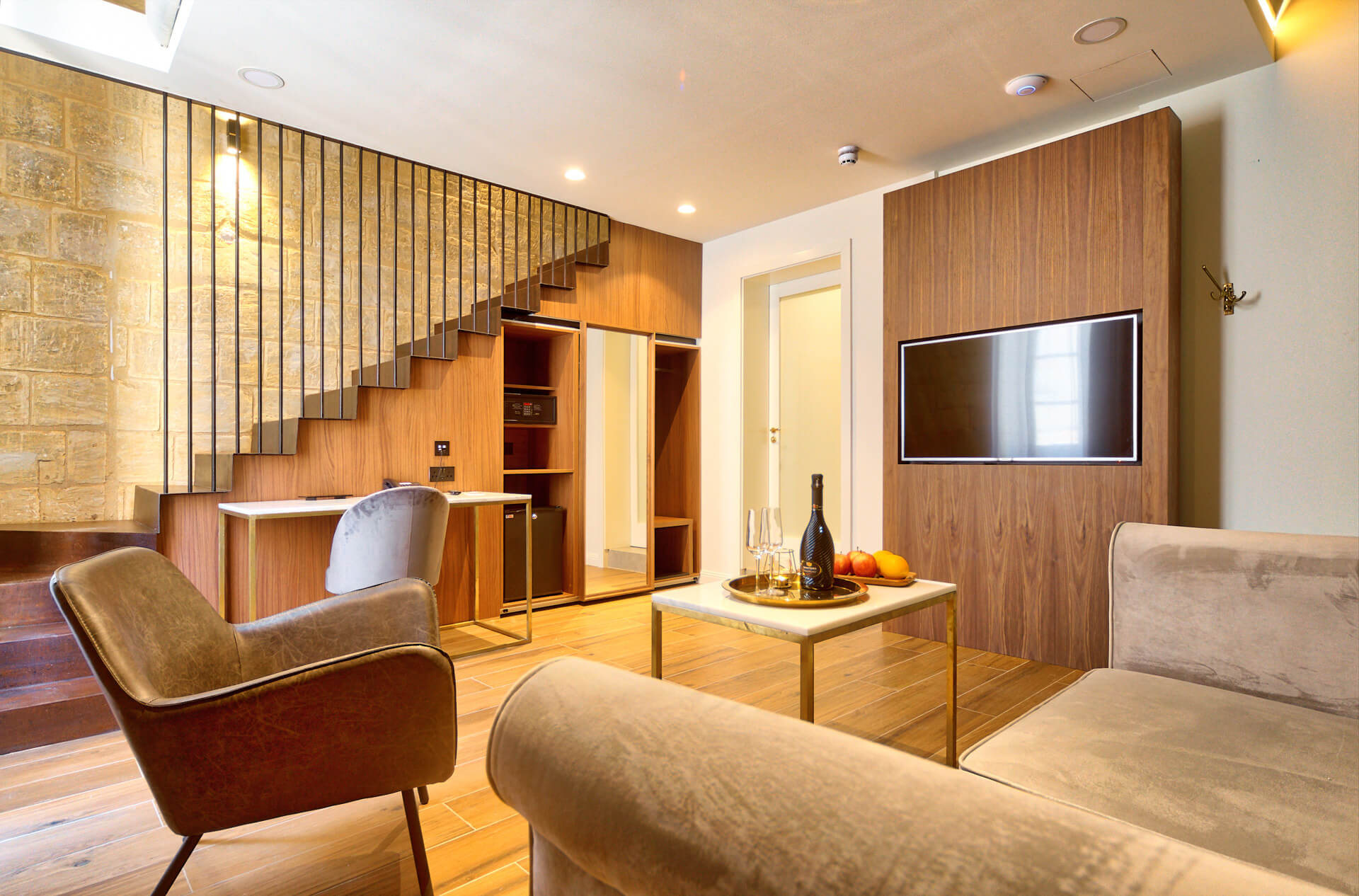 23 Boutique Hotel in Valletta, Malta
Façade
Interior common areas
Standard Room Example
Suite Example 1
Suite Example 2