Whether at work or at home, we spend a large part of our valuable time in an office.
To create the perfect office area it is essential to optimally use the available space. Whether designing a new space or redesigning an existing office, a lot of factors should be taken into account beforehand.
Office space allocation and room optimization are the main factors that will make sure you and your staff will enjoy a more efficient, productive and pleasant workplace.
If the space allocation is insufficient everything will be built on the wrong concept. This will lead to inconvenience, delay and an increase of costs and frustration for everyone involved. Thus the precise planning and attention to all details will assist you to realise your concept.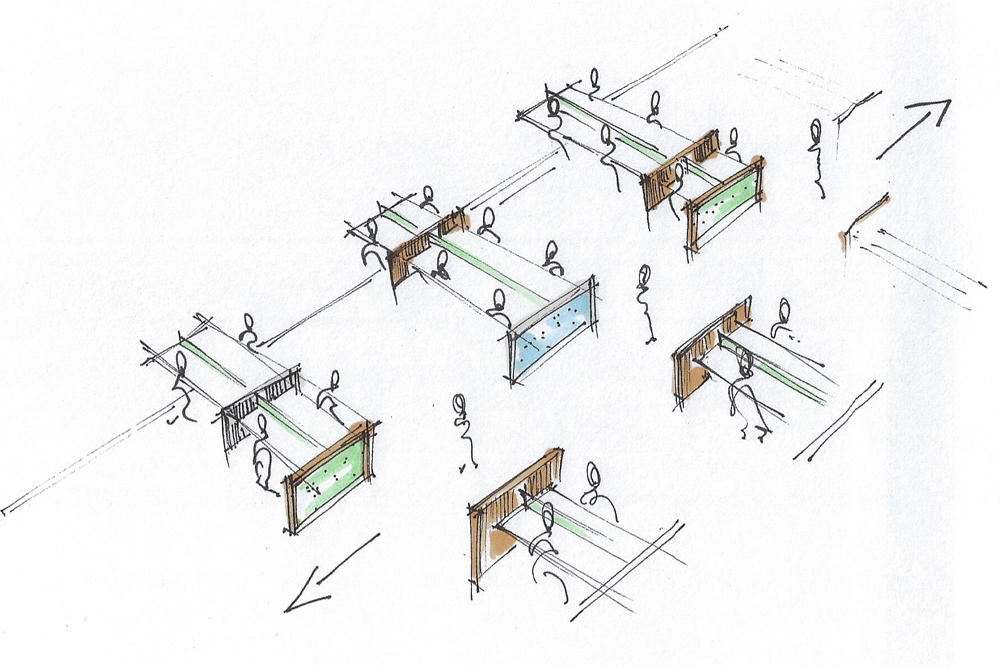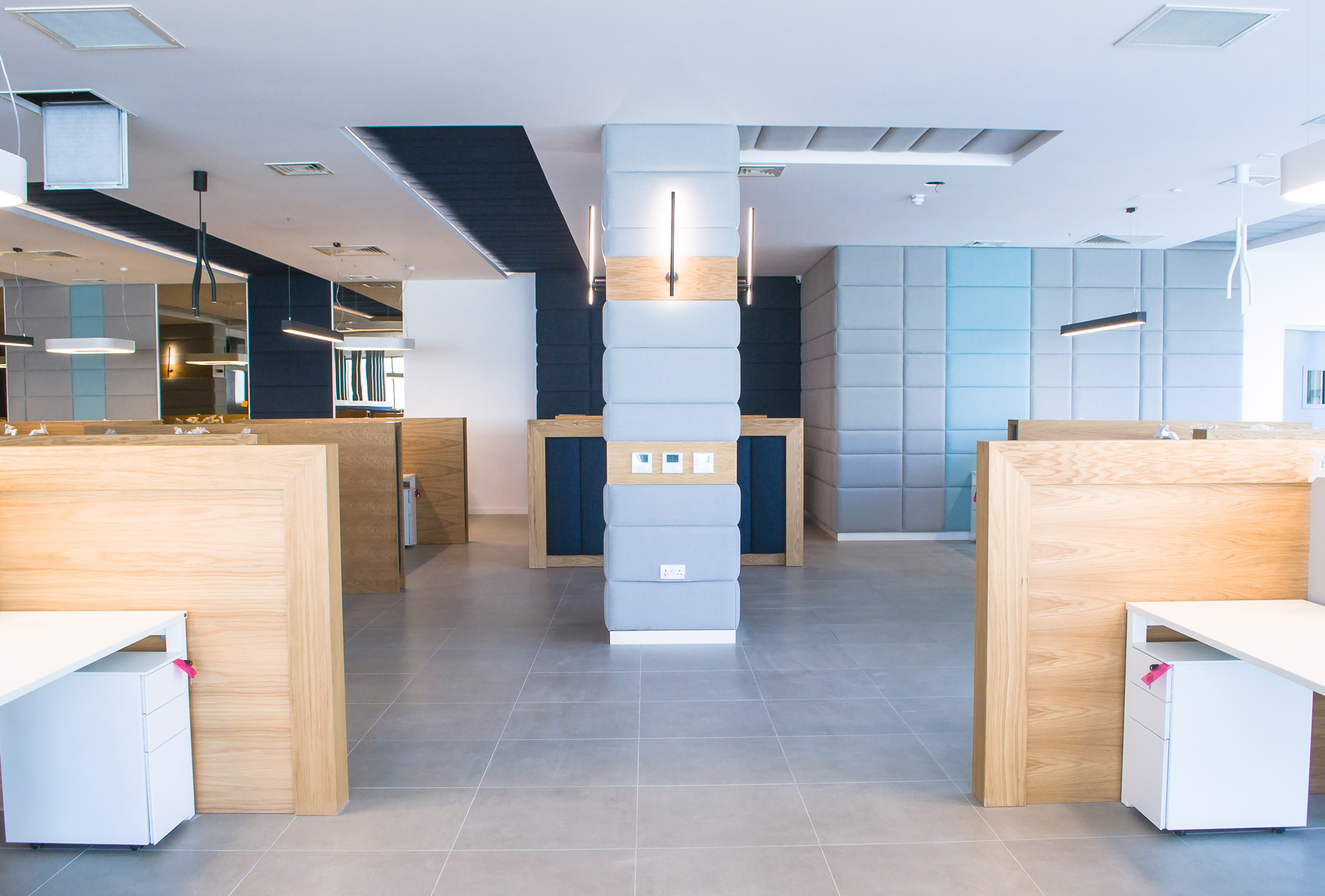 Design the Perfect Office through Optimal Space allocation
An ideal workplace is defined by its comfort, design and overall layout. Be it at the company office or at home, it is important to create a nice atmosphere that balances functionality and aesthetics, whilst taking furnishing, finishings, colours, acoustics and lighting into consideration.
The office space in general is limited, so in order to achieve the best possible use of this space a proper room optimisation is significant.
The space allocation plan is the first thing that has to be tackled. This requires a very intense study on the dimensions of the space, the work flow of the company, the amount of team members, desk sizes, monitors, chairs, understanding of distances, privacy aspects and more…
A further aspect is the right lighting, whereby natural light should be used as much as possible.
Moreover, it is also important to choose the optimal materials regarding acoustics, like sound absorbing, or glass to let in daylight.
Finally it comes to the design according to the brand identity like colour palette, furniture and finishings.
All these factors help create an overall sense of well-being for all people working in this space, leading them to be as productive and creative as possible.
Benefit of our Experience in Space Allocation for your Office
Our experienced architects and designers at Design Hub Studio are here to help you achieve the maximal solution for your office space.
Space allocation is a planning, not an evaluation. The first step is a study on all individuals throughout the office to get insights about the workflow and a survey to determine the exact dimensions of the space.
Taking into account the needs and wishes of our clients we create a space allocation plan, including the limitations of the property like existing windows, doors, corridors, emergency exits etc, that need to be respected. Furthermore, existing stairs or columns that sometimes tend to be "faded out" in the planning, need also to be considered. They can be integrated to use the maximum of them instead of losing more space through them.
Our services are not limited to the space allocation plan, our professional team can carry out your entire office project from the allocation planning to the finalisation stage ensuring a comfortable and swift realisation.